Home Removal Packing Services
Fast Forward Removals – Home Removal Packing Services
We provide Home Removal Packing Services. Here at FFG, we want the move to your new Home to go as smoothly and successfully as you do. Preparation and packing is a key element towards an effective move, ensuring your possessions are packed and ready by the appointment time. The FFR team can then securely load your belongings into the removal vehicle for a safe journey.
As our customer, we offer you a bespoke service, ensuring your needs and specific requirements are discussed and agreed during your quotation stage.
Our Range of House & Home Packing Services
Full Home Removal Packing Services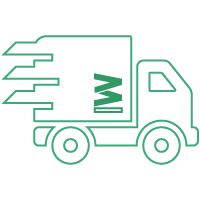 Sit back and relax while our experienced, trained and friendly staff take care of everything for you. FFG will arrive with all the essential, high quality Home Removal materials and new extra strong boxes.
We will prepare and pack your specified and agreed possessions, so we can securely load them into the removal vehicle, before delivering them safely to your chosen destination.
Part Packing – Home Removal Packing Services
This is like the Full Home Removal Packing Service; however, we understand that some of your possessions are treasured or hold a sentimental value. This service is designed to offer you, the choice of what goods you would like us to pack for you, and what items you would prefer to handle and pack yourself. We supply you with all the necessary packing materials in advance for these items.
Our packing team will then pack the remaining specified items, ready to be securely loaded onto the removal vehicle and deliver them safely to your chosen destination.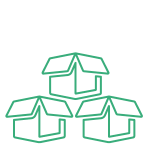 Customer / Home Owner Packing Service
We fully understand if you want to carry out your packing yourself, however, good quality Removal boxes and packing materials, can prove to be difficult to locate and have an additional cost. For your convenience, FFG will provide the estimated number of boxes and packing materials you require in advance of your moving day.
You will only be charged for the resources you use and any unused materials/boxes will be collected from you on your moving day.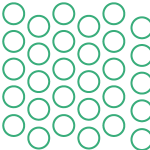 A removal date and time will be agreed with you during our quotation meeting (allowing yourself enough time to avoid panic packing!). Please ensure all packing is completed and your belongings are ready to be securely loaded into our removal vehicle when our Home Removal Team arrives.
Export Standard Wrapping & Packing for Fragile Items – An Extra level of Protection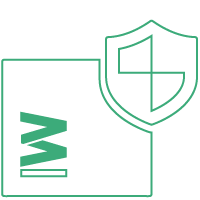 We offer this specialist service to provide extra protection for antiques, or particularly fragile, or other valuable items. It is absolutely essential for all goods being shipped & transported abroad.
This ensures they stay safe during transit, and meet UK & International Insurance Requirements, arriving safely at your chosen destination.
Our fully trained staff take extra time and care when preparing and packing these items to this extra standard of protection.
Packing Materials & Packaging delivered – for the Customer to Pack
Fast Forward Group established 1998
Thank you for considering Fast Forward Group - The Moving & Storage Solution for London.
Call us today on 0800 - 45 - 49 - 53 or email by clicking the button below.